Fresh Starts Pt. 1: The First Wives Club 🚫💍
Plus, a review of '1917' and the trailer for 'The New Mutants'
👋 Happy Monday! Great to be in your inbox again.
As the first newsletter of 2020, I thought it'd be appropriate to recommend movies about fresh starts and new beginnings.
Also, my take on the trailer for The New Mutants — now that it *finally* has a release date — and my review for newly minted Golden Globe winner 1917 — now that it's *finally* out this week.
ICYMI: Here are my favorite movies of 2019.
If you're new here, welcome! Don't forget to subscribe for weekly movie recommendations:
Okay, here's day one.
---
Today's movie // Streaming on Netflix
The First Wives Club
Three college friends (Bette Midler, Diane Keaton, Goldie Hawn) reunited by a tragedy band together to get revenge on their ex-husbands, which involves extortion, corporate espionage, and one of the ten worst interior decorators in New York. (Trailer)
Why you should watch it: I don't just love The First Wives Club because of my memories of watching it when I was a kid — and too young to understand it. It's the pinnacle of 90s female empowerment cinema with three distinct characters with three distinct arcs that are complex, introspective, and as much about their relationships with each other as it is the men in their lives. The "revenge" plot is ripe for hilarious slapstick comedy and sharp quips that you'll be quoting for the rest of your life. Plus, it gave us the single greatest line of dialogue from a celebrity cameo: "Don't get mad, get everything." — Ivana Trump
Directed by Hugh Wilson
Runtime 103 mins
Year 1996
Genre Comedy
📺 Buy or rent: Prime Video // iTunes // YouTube
---
In theaters this week
1917
At the height of World War I, two young soldiers (George Mackay and Dean Charles Chapman) are tasked with delivering a message across enemy lines to warn of an impending ambush. (Trailer)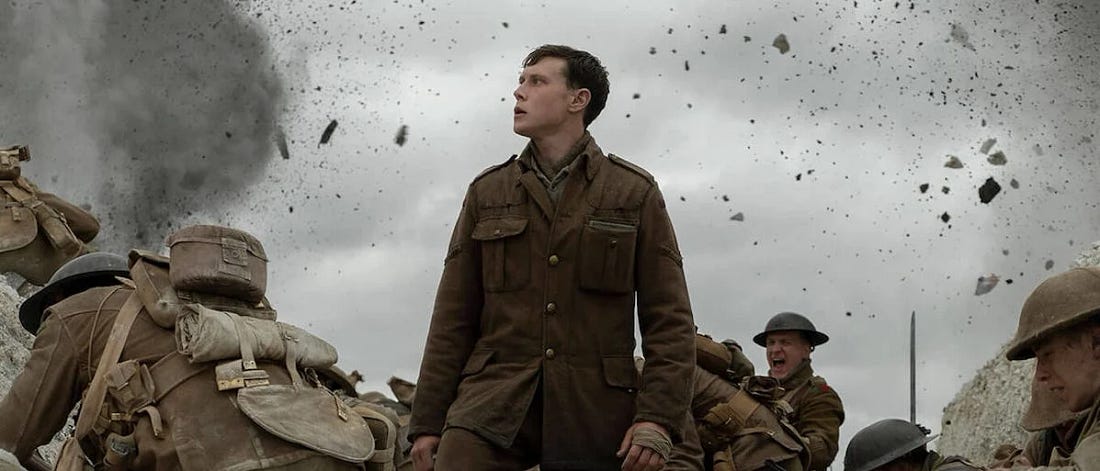 My review: Presented as one unbroken shot, 1917 is perhaps the greatest war film since Saving Private Ryan. Maybe even further back than that. Though the technical feat the movie presents is astonishing — cinematographer Roger Deakins deserves a second Oscar, composer Thomas Newman his first — it's the surprisingly spare story that makes 1917 work. Mendes plays with space and time to make the movie thrilling, exhausting, and emotional without the theatrics we come to know in war movies. See it on the largest screen possible. (⭐️⭐️⭐️⭐️½ // Full review)
Directed by Sam Mendes
Runtime 119 mins
Year 2019
Genre War
📺 In theaters January 10th. IMAX on January 24th.
---
One trailer you should watch
The New Mutants
Set in the X-Men universe, five young mutants just discovering their powers are kept in a secret facility against their will where things aren't as they seem.
My take: It's been two years since the *original* release date for The New Mutants and I'm shocked it's being properly released (i.e. not dumped and hidden). However, this is a really intriguing trailer. There's been a desire for a superhero horror movie — Brightburn tried and failed at it last year — and this trailer refreshingly points to it being a true horror. I'm looking forward to it.
Directed by Josh Boone
Year 2020
Genre Superhero Horror
📺 In theaters April 3, 2020.
---
Thanks for reading! I'll be back in your inbox on Thursday. In the meantime, let me know what movies you watched over the holidays.
Have a great week!
Karl (@karl_delo)
📽 Looking for something to watch? You can see every movie I've ever recommended right here.
🍅 I'm also a Tomatometer-approved critic on Rotten Tomatoes! You can find all my reviews here.