Crime Comedies III: Jackie Brown 🛫 & Free Fire 💥
In movie news: 'Hocus Pocus 2' is on the way and 'Joker' sets a new box office record
🥑 Happy Friday!
For the final day dedicated to crime comedies 🔫, I'm recommending a 1970s-inspired exploitation double feature.
Okay, here's day 3️⃣.
---
Movie #1: Jackie Brown
STREAMING ON NETFLIX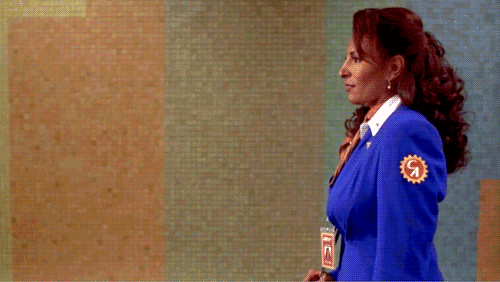 What it's about: Jackie Brown (blaxploitation film legend Pam Grier) is a flight attendant who gets caught smuggling cash into the country for a black market gunrunner (Samuel L. Jackson). The cops cut her a deal to catch him, but Jackie hatches a plan to keep the money for herself.
Why you should watch it: More and more, people have been citing Jackie Brown as director Quentin Tarantino's best, and it's clear to see why. It feels like an outlier in his filmography. It's not as flashy — the narrative is linear, the characters aren't quite as big — but it still has the same complex plotting and surprising humor that he's known for. By being a bit simpler, you're able to better understand and sympathize with the characters. And as an homage to 1970s blaxploitation films, it doesn't get much better than casting the queen herself, Pam Grier.
Details: 🎬 Quentin Tarantino // ⏳ 154 minutes // 🗓 1997 // 📺 Trailer

Fun fact: Tarantino was such a fan of Pam Grier that he had posters of her movies all over his walls. He was so embarassed that he almost took them down when she came in to meet him about the movie.

Also available on: Prime Video | iTunes | YouTube
---
Movie #2: Free Fire
STREAMING ON NETFLIX & PRIME VIDEO
What it's about: Two rival gangs meet up in an abandoned Boston warehouse to execute an arms deal. Things go awry and the result is a ridiculous nearly 90-minute real-time shootout where the winner is us — the audience.
Why you should watch it: Ben Wheatley has a specific brand of black humor that's drier than Tarantino, but just as heightened. Every character has their quirks that work perfectly for the story — especially when they're bantering with each other. And while the plot gets repetitive, it stays action-packed and funny enough to keep you hooked.
Details: 🎬 Ben Wheatley // ⏳ 85 minutes // 🗓 2017 // 📺 Trailer

Fun fact: The police showed up on the second day of filming because they received reports of excessive gunfire from nearby residents. You'd think they'd warn them beforehand 🤷‍♀️

Also available on: Prime Video | iTunes | YouTube
---
In movie news
---
And that's it for our week dedicated to crime comedies. You can see all of my recommendations here. I'll be back next week with a new theme and a fresh set of movies.
Have a great weekend! 🍑
Karl (@karl_delo)
🍅 I'm also a Tomatometer-approved critic on Rotten Tomatoes! You can find all my reviews here.